Setting The Stage to Sell Your Home
Posted by Samuel Kahuila on Monday, July 1, 2019 at 3:48 PM
By Samuel Kahuila / July 1, 2019
Comment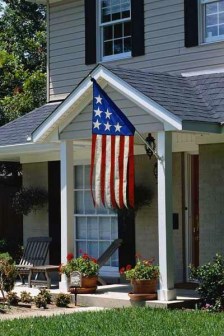 With all of the competition on the real estate market, YOU REALLY NEED FOR YOUR HOME TO STAND OUT! So let's talk about some ways to do that.
Above all else, you need to set a realistic price that will make the buyers want to see your home. Realistic and strategic pricing is key to enticing buyers to consider your property in the first place. If the price is too high it just may scare them away.
Once the price is set we need to set the stage. As a seller, you need to do two things: 1. Stop thinking of your house as a home. It is now an investment and you want the highest rate of return. 2. Start looking at your property with the eyes of a buyer.
Here is where you can set your house apart.
Curb appeal
Take a ride around your neighborhood and look at your competition. Notice their landscaping, their front door, windows, siding, etc. Then go back to your house, sit out front and be objective. Ask yourself "if I were a buyer, which house would I want to tour?" How is your landscaping? Do the hedges need a trim? Do you need some colorful flowers to make your property inviting? Is the front door clean and free of peeling paint or does it need a fresh coat? Is there any wood rot? Does the siding need a power wash? Take care of any issues that you see. First impressions are very important and set the tone. Handle any potential buyer objections before the buyer sees them. Your goal is for the buyer to say "Wow this looks great and is well maintained" instead of "we need to do some work out here, I wonder what needs to be done inside?"
Let's go inside
Have your Real Estate Agent take you on a tour of your competition or go to their open house to see what you are up against. Now be objective and use the eyes and nose of a buyer. Go through each room. If you have a colorful paint job, consider neutralizing. You want to appeal to the broadest group of buyers. How are the floors? Do the carpets need cleaning? Do you have hardwood, show them off! Look at your furniture placement. Make sure that there is good flow. If there is too much furniture take some pieces out. Remove any clutter (you are getting ready to move, so get a jump on the packing). Some agents say to remove all personal photos. I don't agree. If you have a ton of photos, edit them down. Let buyers imagine their family members in the frames. How does your house smell? Do you have pets? Do you smoke? Sprinkle carpets with baking soda and let sit for a while then vacuum. Use one of the many odor eliminating products available. SMOKE OUTSIDE until your house is sold! Remember it's all about return on your investment. In the kitchen clean the oven, stove, and refrigerator. Clear off the counters. Remove all magnets from the refrigerator door. Think model home. All of the bathrooms need to be spotless. Clear the countertops of personal items. Hide any medication that may be in the medicine cabinet. Remove and clean old or peeling caulk and replace. Make sure that there are no leaks or drips.
Every room in the house needs to be clean, fresh and bright. Open curtains, replace any burned out light bulbs and turn on all the lights. At night, turn on the exterior lights in the front of the house as well as the lights of every room that face the front. You want your house noticed. Light a candle on each level. Use the same fragrance such as pumpkin or sugar cookie, something that will make the buyer hungry. Don't use anything flowery. Play music through-out the house. Play something upbeat perhaps soft jazz.
We want to take away any negative thoughts that buyers have before they have them. We want to create an environment that appeals to all of their senses. We want your house to sell before your competition. Like any good job, it's all in the preparation.